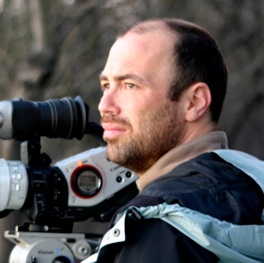 Producer/Director

At the age of 23,  Frederic Lilien leaves his native country of Belgium for New York City. His first film, "Pale Male" garnered 15 international awards and has aired in more than 75 countries.  His work has been featured in documentaries for HBO, Canal Plus, Turner Broadcasting, and PBS.  "The Legend of Pale Male" is his first feature film and is the culmination of 16 years of following New York's love affair with one remarkable red-tailed .
           Producer/Writer

Janet Hess is the Series Editor of NATURE, the premier natural history series from Thirteen/WNET for PBS.  She has written and produced some 20 documentary programs.  She collaborated with Frederic Lilien on his first film, the original "Pale Male," for which she was awarded the 2004 Emmy Award for writing. 
                Composer

Lenny Williams is a five-time national Emmy Award winning composer who has written original music for more than 600 documentary films.  He has been a pianist with the National Symphony Orchestra and the Kennedy Center Opera Orchestra. His recording career includes work on various gold and platinum records and two Grammy Award winning albums.
               Associate Producer                                                  

When Larry Curtis heard of Pale Male`nest removal, he jumped in the next plane for NYC to help his friends Janet and Frederic. When not "looking up" at the world of Pale Male, he works in underwater cinematography specializing in whales and dolphins and issues of ocean conservation. He has worked on numerous, award winning documentaries for PBS/ Nature, National Geographic, Discovery Channel, feature films and art projects. He is currently filming and producing an immersive, "full dome" theatre event on whales and dolphins. 
           Executive Producer

Fred Kaufman is the Emmy and Peabody award-winning executive producer of the PBS series, NATURE.  Since 1991, Kaufman has helmed over 250 of public television's most popular natural history programs including Deep Jungle, Dogs That Changed the World, AFRICA, Inside the Animal Mind and The Reptiles.  He is on the advisory board of the The Human Society of the United States Hollywood Division and is a member of the Director's Guild and Writer's Guild.  He began his career in the mailroom of Universal Studios.